Sheryleen is a real star on AsianBabeCams. Beautiful, friendly, with sweet manners, seductive, naturally charming, you just can't take your eyes off her! Great smile and eyes, loves to dress well and to be on her best appearance.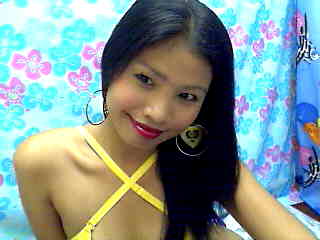 Sheryleen is a sexy filipina from Cebu, she is 18 years old, a former student. She's 5'3, a virgin and gets really sexy on cam too. Gorgeous, always smiling and chatting to her many visitors, very witty too. The newest sensation in ABC asian chat rooms!


Get AsianBabeCams email alerts to know when she goes online!
Special features: charm, gorgeous smile and face, friendly.